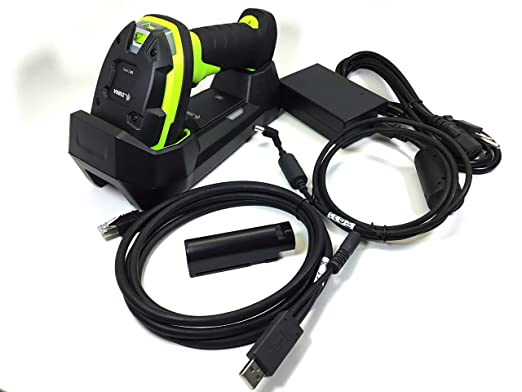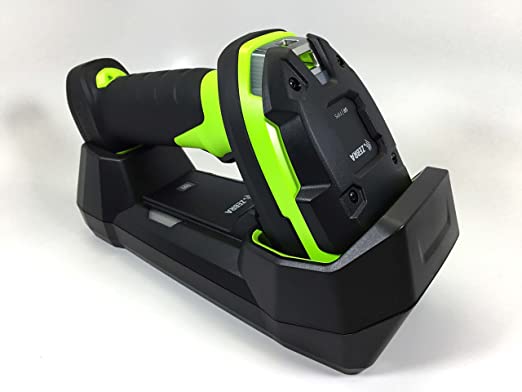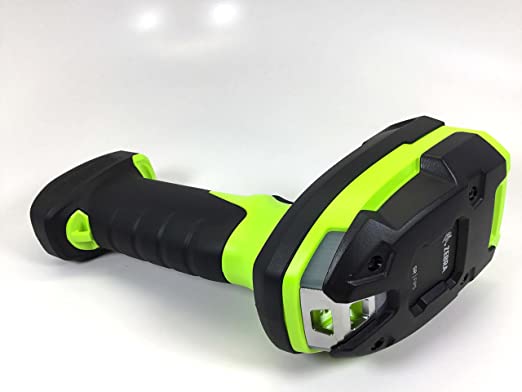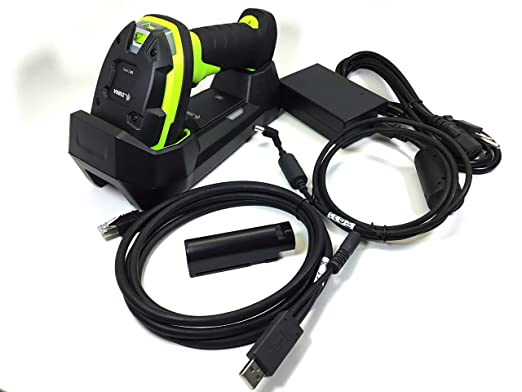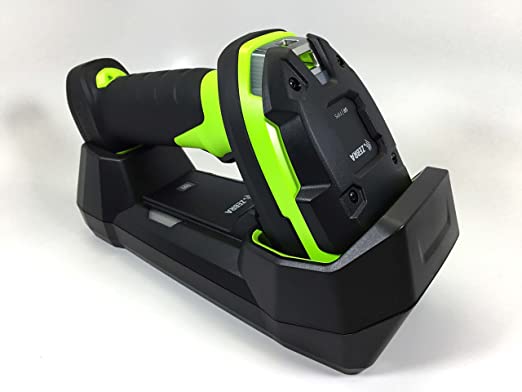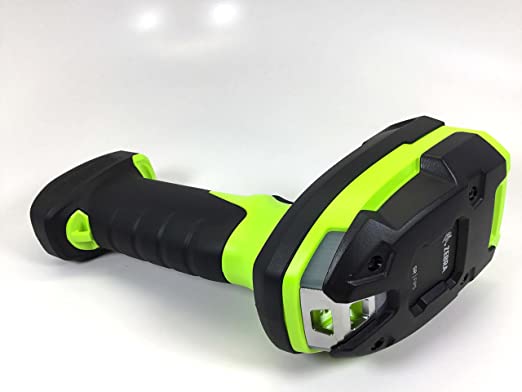 ZEBRA DS3678 SR WIRELESS SCANNER
---
Every day, workers in your warehouse and on the manufacturing plant floor scan thousands of barcodes to ensure product quality and on-time order delivery. Their productivity depends on the quality of the scanner you put in their hands. When workers need to capture 1D and 2D barcodes at standard ranges, with the corded DS3608-SR and cordless DS3678-SR scanner, you can give them the best unmatched rugged design, unmatched scanning performance and unrivaled manageability
The DS3608-SR/DS3678-SR the unstoppable performance you need to maximize workforce productivity and throughput in your operations.
Remotely configure scanners, upgrade firmware, format data properly for your back end and monitor PowerPrecision+ battery statistics and more with 123Scan and Scanner Management Service (SMS).
Mix and match the feedback modes that are ideal in your environment vibration, red and green LEDs located in an area where they are always easy to see, plus the traditional loud beep tone.
Dimension:
Corded: 7.3 in. H x 3.0 in. W x 5.2 in. D 18.5 cm H x 7.6 cm W x 13.2 cm D
Cordless: 7.3 in. H x 3.0 in. W x 5.6 in. D 18.5 cm H x 7.6 cm W x 14.2 cm D
Weight
Corded: 10.8 oz./305 g;
Cordless: 14.4 oz./407 g
Input Voltage Range
Host powered: 4.5 VDC min., 5.5 VDC max.
External power supply: 11.4 VDC min., 12.6 VDC max.
Operating Current
DS3608-SR (corded): 340 mA (typical)
Standby Current
DS3608-SR (corded): 100 mA (typical)
Color
Industrial Green
Supported Host Interfaces.
USB, RS232, Keyboard Wedge.
Battery
PowerPrecision + 3100 mAh Li-Ion rechargeable battery
User Indicators
Direct decode indicator; LEDs; beeper; vibration
Scans per Full Charge:
70,000+
Illumination
One (1) Hyper Red 660nm LED
Imager Field of View
Horizontal: 42, Vertical: 28
Image Sensor
1,280 x 800 pixels
Minimum Print Contrast
15% minimum reflective difference
Skew/Pitch/Roll
Skew: + 60; Pitch: + 60; Roll: + 360
Decode Capabilities
1D:Code 39, Code 128, Code 93, Codabar/NW7, Code 11, MSI Plessey, UPC/EAN, I 2 of 5, Korean 3 of 5, GS1 DataBar, Base 32 (Italian Pharma)
2D:PDF417, Micro PDF417, Composite Codes, TLC-39, Aztec, DataMatrix, MaxiCode, QR Code, Micro QR, Chinese Sensible (Han Xin), Postal Codes.
Bluetooth Radio
Bluetooth Class 1, Version 4.0 (LE), serial port and HID profiles
Data Rate
3 Mbit/s (2.1 Mbit/s) for Classic Bluetooth
1 Mbit/s (0.27 Mbit/s) for Low Energy
Radio Range
Direct line of sight in open air : Class 1: Up to 300 ft. (100.0 m) Class 2: Up to 30 ft. (10.0 m)
Operating Temp
Corded: -22 F to 122 F/-30 C to 50 C
Cordless: -4 F to 122 F/-20 C to 50 C
Storage Temp
-40 F to 158 F/-40 C to 70 C
Humidity
5% to 95% condensing
Drop Specification
Withstands multiple 8.0 ft. / 2.4 m drops to concrete.
Tumble Specification
5,000 tumbles @ 3.3 ft. (1 m)
Sealing
Scanner: IP65 and IP67; FLB cradle: IP65
ESD
Per EN61000-4-2, +25 KV air discharge, +10 KV direct discharge, +10 KV indirect discharge
Scanner SDK
Generates a fully-featured scanner application, including documentation, drivers, test utilities and sample source code. For more information, visit www.zebra.com/windowsSDK
LED Safety
International LED Safety: IEC 62471: 2006 (Ed.1.0); EN 62471: 2008 (LED)
Environmental
RoHS EN 50581: 2012
---