Facing Challenges in Warehouse Management ?
Make An Appointment Today With Our Online Form
3PL Warehouse Management System
---
TASCA 3PL Warehouse Management software helps in inventory management, recurring activities, and the ability to process returns as easily as new shipments.
Our 3PL WMS software helps in Product tracking within a warehouse and outside the warehouse & able to track shipments. Customers have great transparency with real-time data, and simply monitor your actual costs compared to estimates for each order.
Our 3PL WMS helps you manage the process. Multi-client support of our 3PL software eases operation in inventory and keeps track of product inventory of clients and their reports.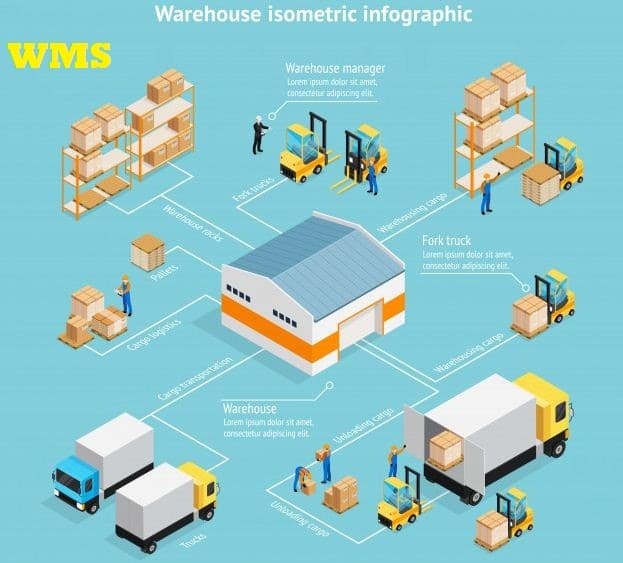 Fundamental Warhouse Operation
---
To Run a Smoother Operation with Seamless Integration of Your Key Systems .
Receiving
Put Away
Storage & Inventory Management
Order Management
Daily Action Plan DAP
Picking & Packing
Shipping
HR Management
Freight Management
There are four main types of warehouse management systems:
---
Standalone
As a module in supply chain management (SCM) software
As a module within an ERP system
Delivered as a cloud-based system
How WMS Software Fits into SCM
---
Demand & Planning
Sourcing
Inventory
Supplier & Customer Relationship
Comprehensive Inventory, Order & Warehouse Management System
Warehouse Management System Reduces your Training Burden
Avoid Out of Stock Issues & Year-End or Year-Start Inventory Auditing
---
---
Frequently Asked Questions
---
Our Mission
The purpose of tasca WMS is to help ensure that goods and materials move through warehouses in the most efficient and cost-effective way.
---
Powerful Dashboards & Modules.
Automated Strategic Processes.