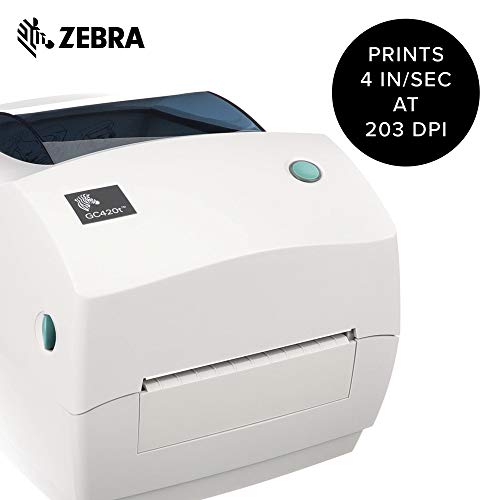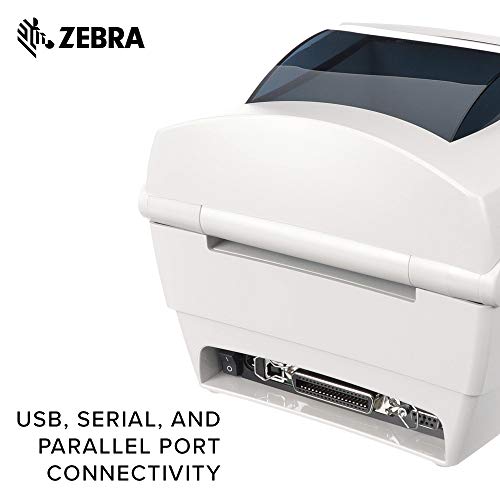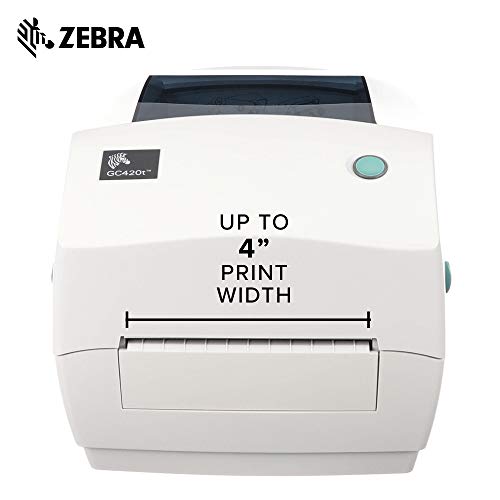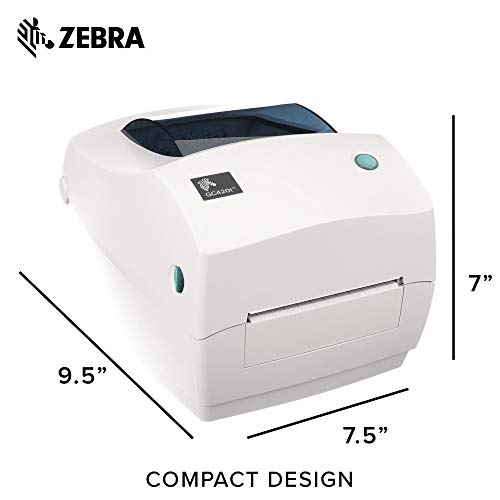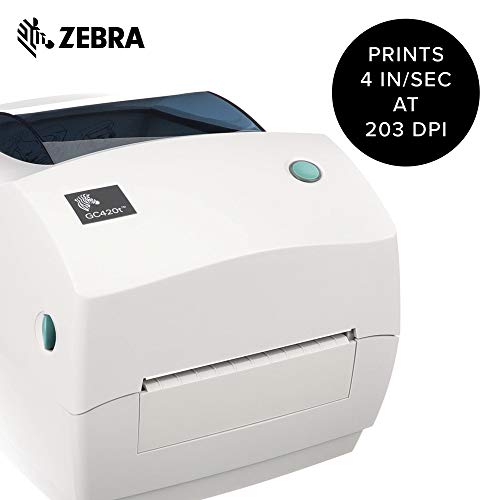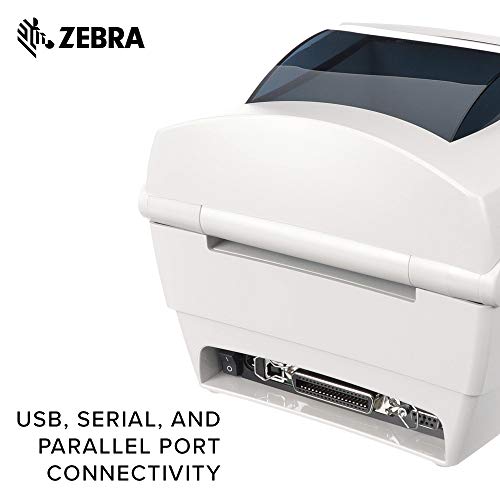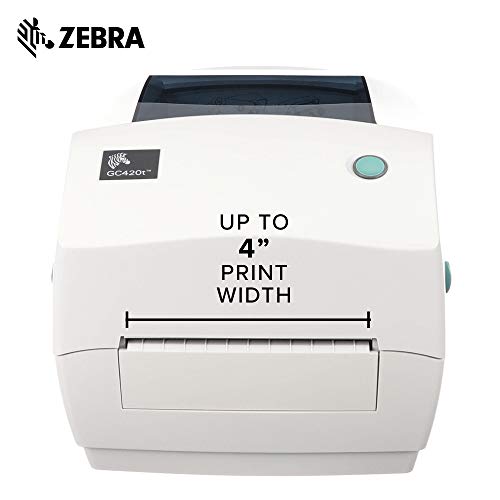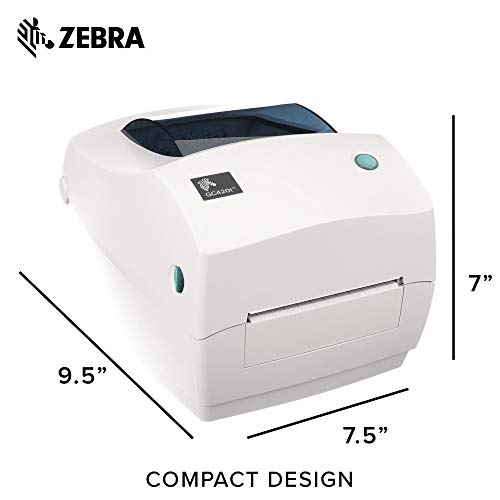 Zebra GC420 Desktop Printer
---
Zebra's feature-rich, competitively priced GC420 desktop printer brings Zebra quality, durability and reliable performance to many low- to medium-volume, direct thermal and thermal transfer printing applications.
The GC420 printer's compact, space-saving design contains a powerful 32-bit processor for fast label throughput, and 8 MB Flash memory for increased storage of fonts and graphics. The GC420 supports media widths up to 4.25" for standard desktop applications.
It also includes both EPL2 and powerful ZPL II programming languages-making it easy to integrate with other Zebra printers. Peeler/dispenser option extends the GC420 printer's versatility to meet an even greater variety of applications.
Specifications are provided for reference and are based on printer tests using Genuine Zebra supplies. Results may vary in actual application settings or when using other-than-recommended Zebra supplies. Zebra recommends always qualifying any application with thorough testing.
Print methods: Thermal Transfer or Direct Thermal
ZPL and EPL programming languages
5 status icon, 3 button user interface
Triple connectivity: Serial, USB and Parallel
OpenACCES for easy media loading
Dual-wall frame construction
ENERGY STAR certified
5"outside diameter media capability
Fan-fold media feed slot
Linear & 2-D barcode symbologies
Dimension:
Direct Thermal: 8.7 in. L x 7.0 in. W x 5.9 in. H 221 mm L x 177 mm W x 151 mm H Thermal Transfer: 10.5 in. L x 8.0 in. W x 7.5 in. H 267 mm L x 202 mm W x 192 mm H
Weight
Direct Thermal: 3.6 lbs./1.6 kg
Thermal Transfer: 5.5 lbs./2.5 kg
Resolution
203 dpi/8 dots per mm

Memory
512 MB Flash; 256MB SDRAM
64 MB user available non-volatile memory
8 MB user available SDRAM
Maximum Print Width
4.09 in./104 mm for 203 dpi

Maximum Print Speed
8 in./203 mm per second (203 dpi)
6 in./152 mm per second (300 dpi)
Media Sensors
Full width, moveable reflective/black mark sensor; multi-position transmissive/gap sensor.
Firmware
ZPL II; EPL 2; XML; ZBI; PDF Direct
Label Length
Maximum: 39.0 in./991 mm

Media Width
1.00 - 4.25" (25.4-108 mm)
Media Roll Size
Maximum outer diameter: 5.00 in./127 mm
Core inner diameter: 0.5 in. (12.7 mm) and 1.0 in.
(25.4 mm) standard, 1.5 in. (38.1), 2.0 in., (50.8 mm) and 3.0 in. (76.2 mm) using optional adapters
Media Thickness
: 0.003 - 0.007" (0.08 - 0.18 mm))
Media Types
Roll-fed or fan-fold, die cut or continuous with or without black mark, label or tag stock, continuous receipt paper, wristbands, linerless media For use only with linerless printer model
Ribbon Outside Diameter
2.6 in./66 mm (300 m); 1.34 in./34 mm (74 m)
Ribbon Width
1.33 in./33.8 mm -4.3 in./109.2 mm
Ribbon Standard Length
984 ft. (300 m); 243 ft. (74 m)
Ribbon Ratio

1:4 ribbon to media (300 m)
1:1 ribbon to media (74 m)

Ribbon Core I.D

300 Meter ribbon 1 in./25.4 mm
74 Meter ribbon 0.5 in./12.7 mm