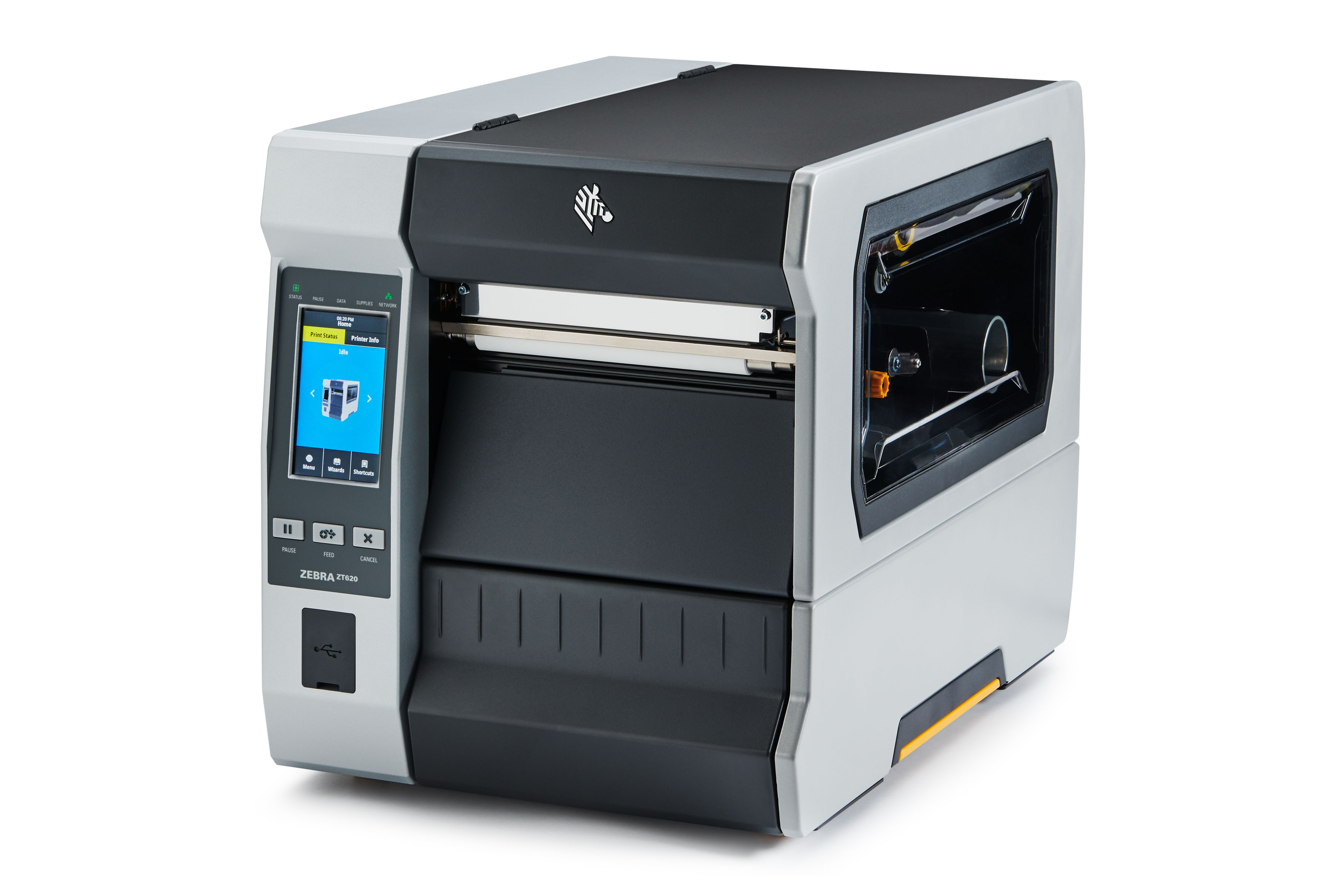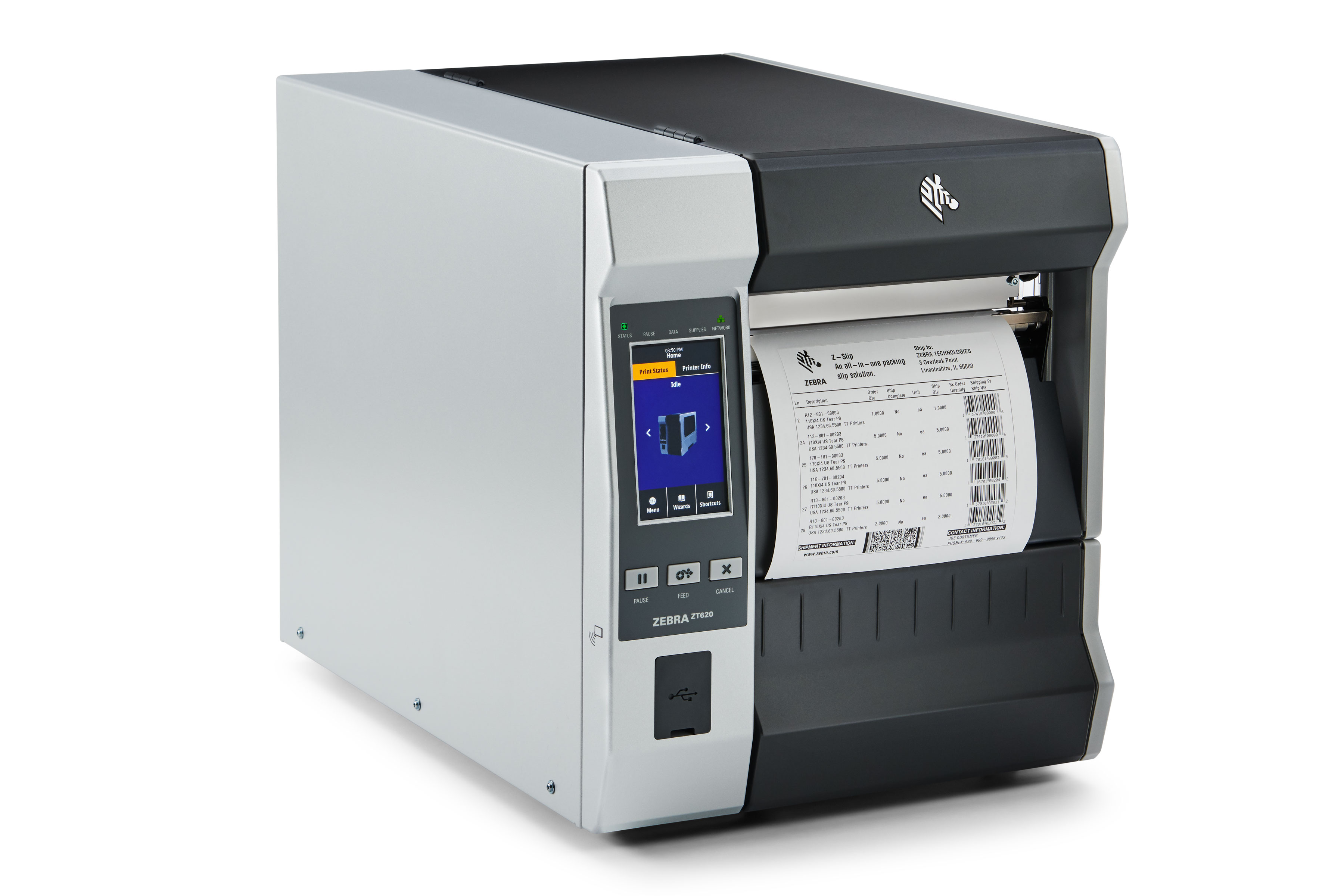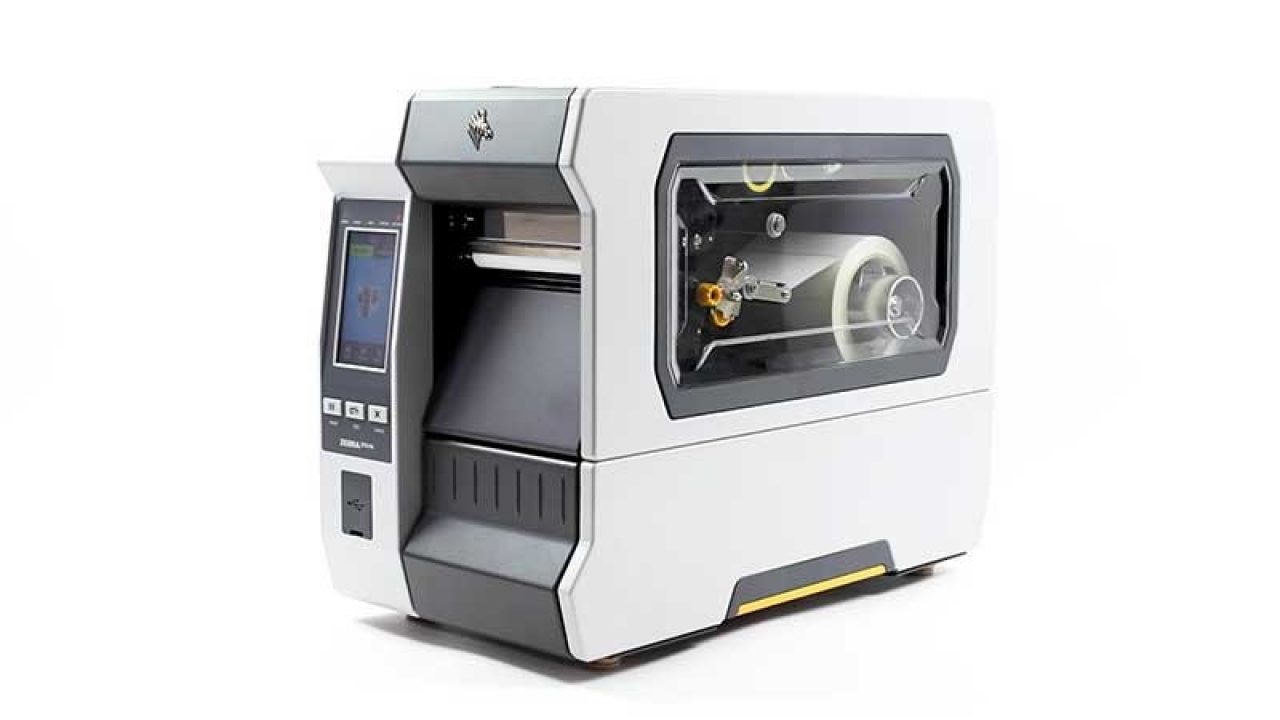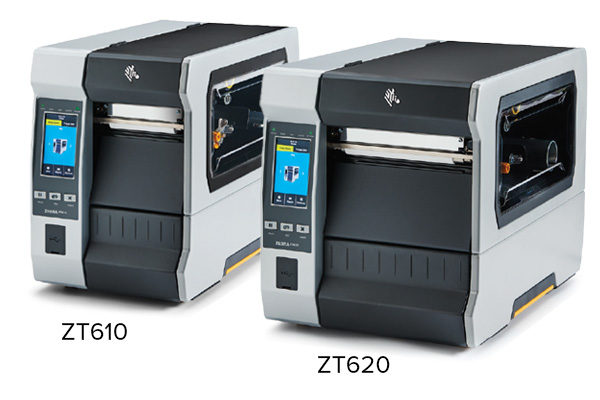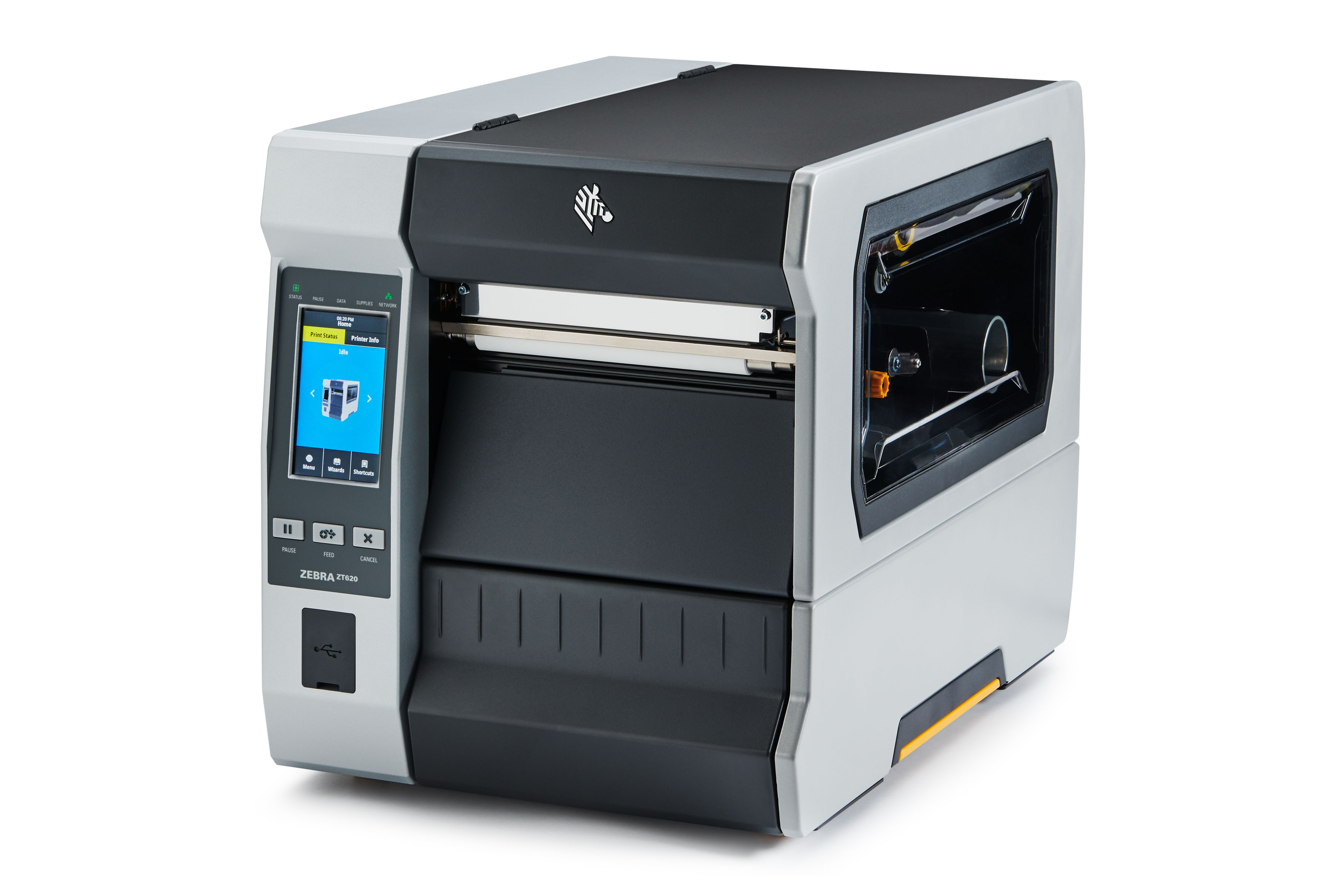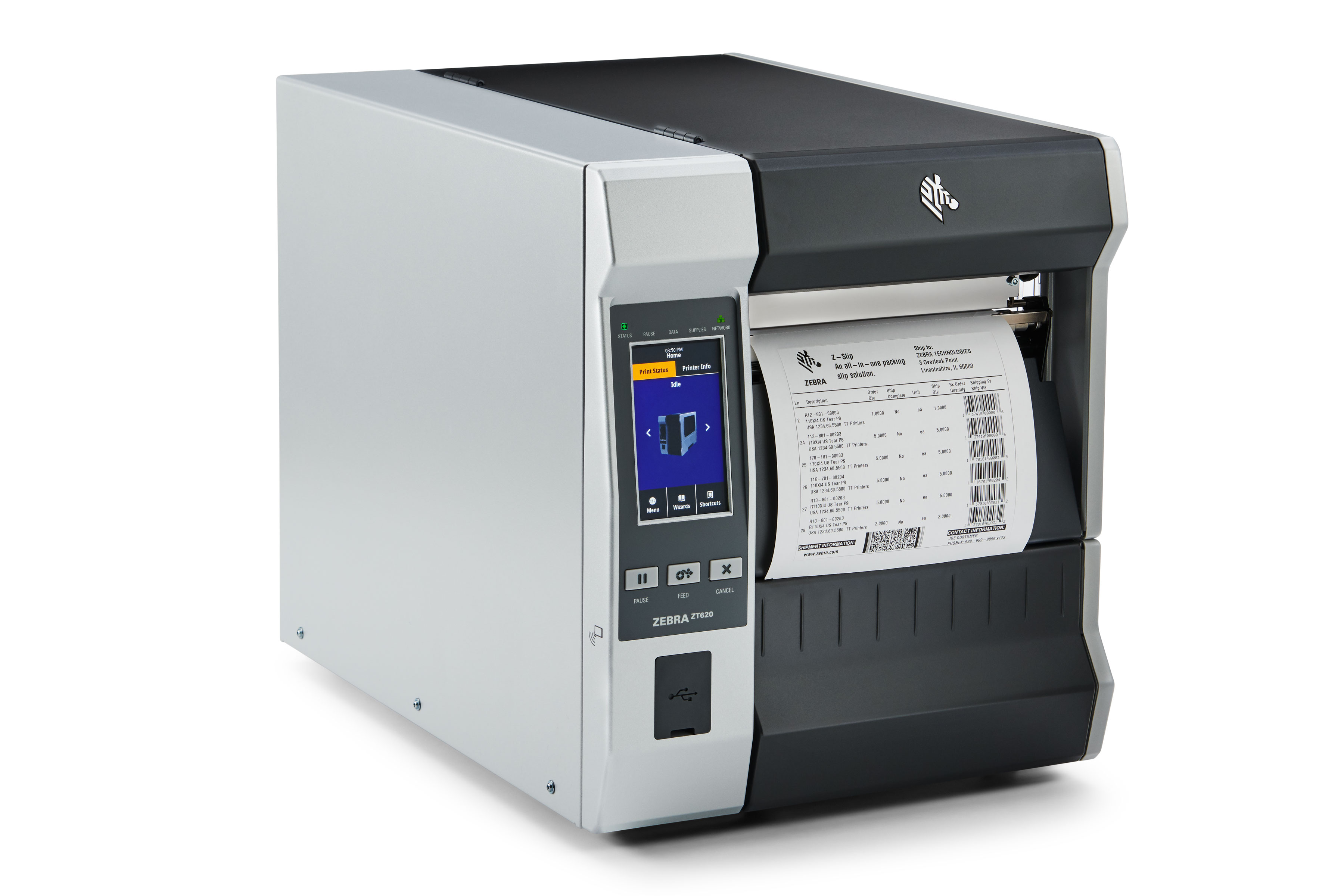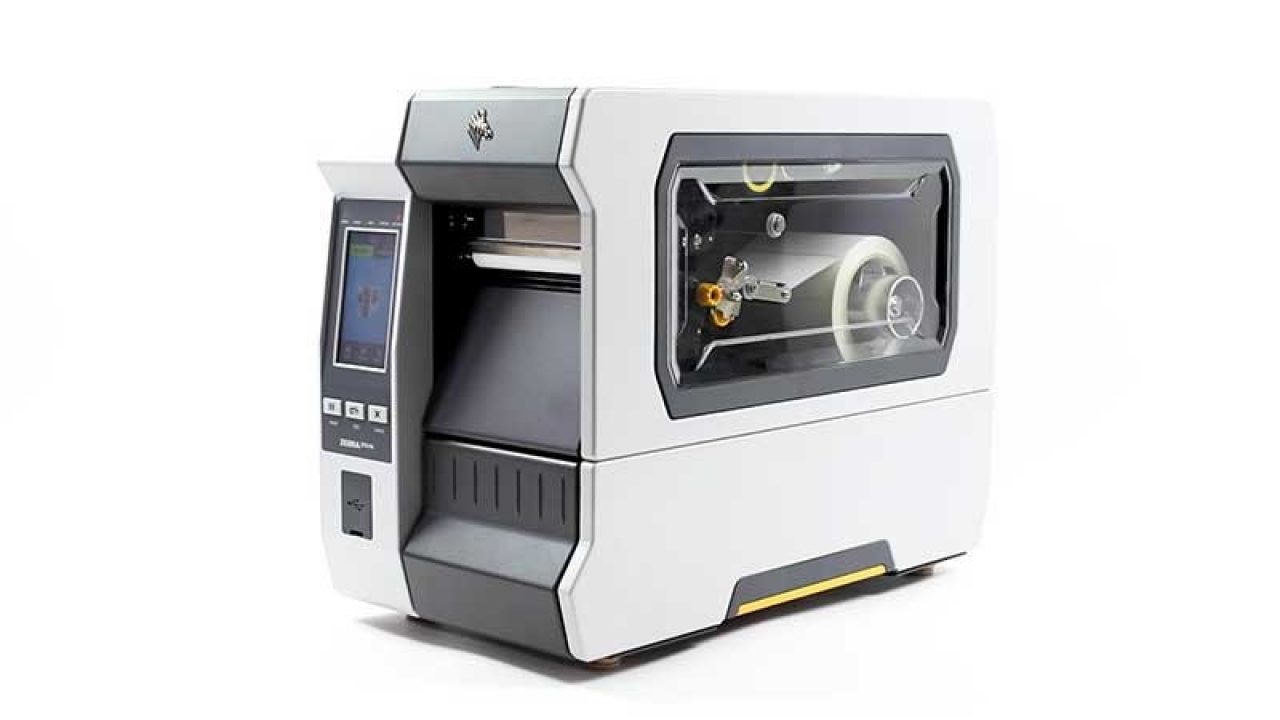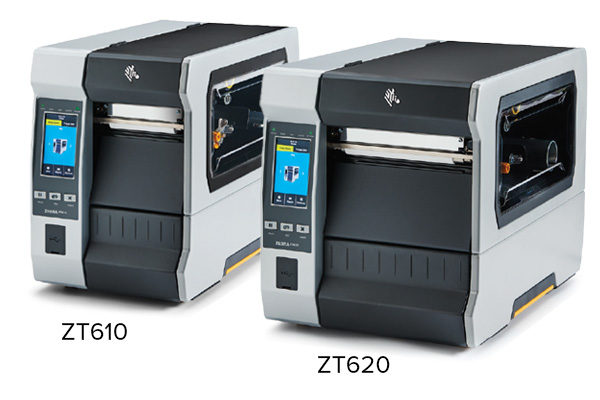 ZT600 SERIES INDUSTRIAL PRINTERS
---
Advancing the legacy of their industry-leading Xi Series predecessors, the ZT610 and ZT620 combine rugged durability and exceptional performance on a user-friendly, future-ready platform. These next-generation workhorses are designed to help you navigate the rapidly evolving business technology landscape. So, whether you're concerned about growing production line demands, increasing operational complexities, integrating disparate systems or controlling investment costs, ZT600 Series Industrial Printers have you covered today-and for years to come.
ZT600 Series printers are built to withstand the most demanding industrial conditions, virtually eliminating operational downtime due to printer failure. Plus, they meet your high-volume production needs, day in and day out, with superior print quality and speed across the widest range of applications.
Compatibility with other printing systems and technologies simplifies integration and management, while onboard sensors, diagnostics and help resources guide troubleshooting so users don't have to call in support for every minor issue.
Print methods: Thermal Transfer or Direct Thermal
Construction: Metal frame and bi-fold metal media cover with enlarged clear viewing window
Side-loading supplies path for simplified media and ribbon loading
Thin film printhead with E3 Element Energy Equalizer for superior print quality
Communications: USB 2.0, high-speed, RS-232 Serial, Gigabit Ethernet, Bluetooth 4.0
Highly visible color display that turns red when the printer is in an error state allows operators to determine printer status from a distance
Simplified icon menu navigation system categorizes settings into logical groups of functions
Length:
ZT610 closed:19.88"/505 mm
ZT620 closed:19.88"/505 mm
Weight
ZT610 closed:50 lbs/22.7 kg
ZT620 closed:57.4 lbs/26 kg
Height
ZT610 closed:15.58"/395.68 mm
ZT620 closed:15.58"/395.68 mm
Width
ZT610 closed:10.56"/268.2 mm
ZT620 closed:13.44"/341.45 mm
Resolution:
203 dpi/8 dots per mm 300 dpi/12 dots per mm (optional)
600 dpi/24 dots per mm (optional for ZT610 only)
Memory
1 GB RAM memory
2 GB on-board linear Flash memory
Maximum Print Width
ZT610: 4.09"/104 mm
ZT620: 6.6"/168 mm
Maximum Print Speed
ZT610: 14 ips/356 mm per second
ZT620: 12 ips/305 mm per second
Media Sensors
Dual media sensors: transmissive and reflective
Maximum Continuous Print Length
ZT610 203 dpi: 150"/3810 mm 300 dpi: 100"/2540 mm 600 dpi: 30"/762 mm
ZT620 203 dpi: 80"/2032 mm 300 dpi: 80"/2032 mm
Firmware
ZBI 2.0 - Optional powerful programming language that lets printers run stand-alone applications, connect to peripherals and much more.
ZPL and ZPL II- Zebra Programming Language provides sophisticated label formatting and printer control, and is compatible with all Zebra printers.
XML-enabled Printing - allows XML communications for barcode label printing.
Media Width
ZT610: 0.79"/20 mm to 4.5"/114 mm
ZT620: 2.0"/51 mm to 7.1"/180 mm
Media Roll Size
8.0"/203 mm O.D. on a 3"/76 mm I.D. core
Media Thickness
0.0023"/0.058 mm to 0.010"/0.25 mm
Media Types
Continuous, die-cut, notch, black-mark
Standard Length
1476'/450 m
Ribbon Width
ZT610: 0.79"/20 mm to 4.33"/110 mm
ZT620: 2.0"/51 mm to 6.7"/170 mm
Core
1.0"/25.4 mm I.D.