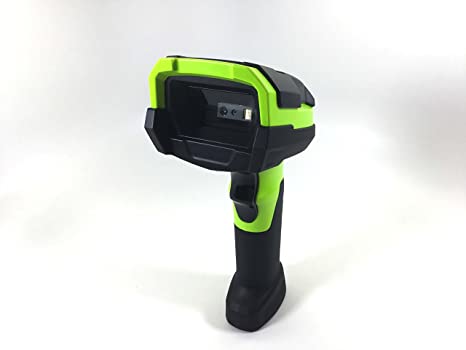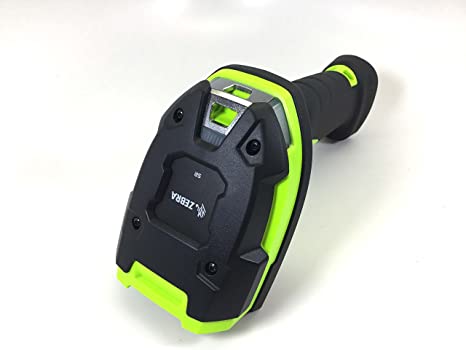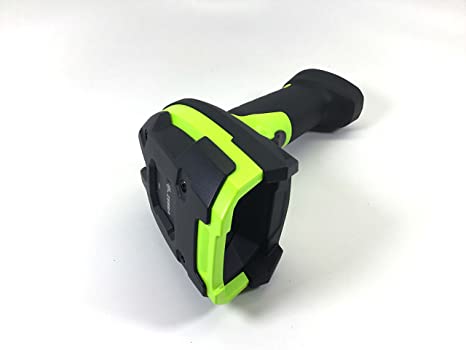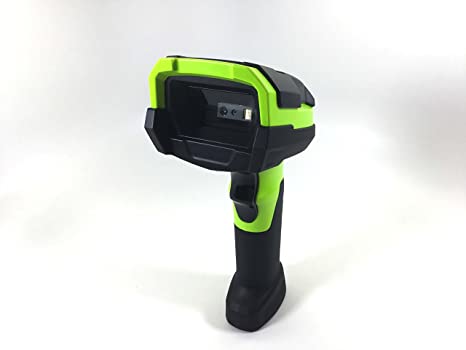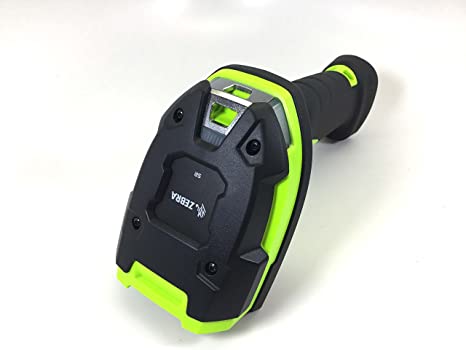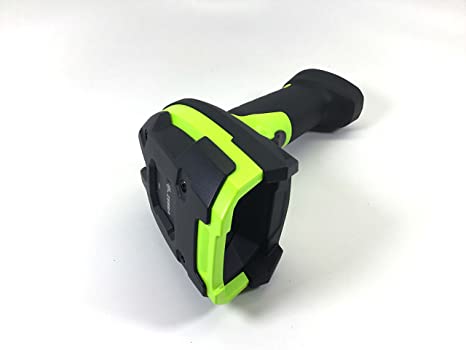 ZEBRA DS3608 SR WIRED SCANNER
---
Advanced 1D/2D Scanner: Zebra Ds2208 Is An Affordable 1D/2D Imager That Doesn'T Compromise Performance Or Features For Price. Capture Barcodes From Mobile Devices, 1D And 2D Paper Barcodes On Items For Sale, Coupons, Loyalty Cards And More.
General Purpose Use: This Optical Scanner Is Hand Held With An Ergonomic, Lightweight Design. Built To Be Used Reliability All Day Long While Reducing Employee Fatigue Allowing This Scanner To Be Used From Production Lines To Your Point Of Sale.
Built For Your Business: The Offered Zebra Ds2208 Is Built Primarily For Retail And Hospitality Businesses Everywhere, But The Applications Are Endless. Placing This Reliable Tool At Your Point Of Sale Will Ensure Quick Transactions And Keep The Lines Moving..
Easy To Use: Point And Shoot Scanning With Omni-Directional Scanning Means Users Never Need To Line Up The Imager And The Barcode. The Aim Line Guides Users To Scan At The Ideal Distance From The Barcode. This Is Helpful When Capturing Wide Barcodes.
Dimension:
Corded: 7.3 in. H x 3.0 in. W x 5.2 in. D 18.5 cm H x 7.6 cm W x 13.2 cm D
Cordless: 7.3 in. H x 3.0 in. W x 5.6 in. D 18.5 cm H x 7.6 cm W x 14.2 cm D
Weight
Corded: 10.8 oz./305 g;
Cordless: 14.4 oz./407 g
Input Voltage Range
Host powered: 4.5 VDC min., 5.5 VDC max.
External power supply: 11.4 VDC min., 12.6 VDC max.
Operating Current
DS3608-SR (corded): 340 mA (typical)
Standby Current
DS3608-SR (corded): 100 mA (typical)
Color
Industrial Green
Supported Host Interfaces.
USB, RS232, Keyboard Wedge.
Battery
PowerPrecision + 3100 mAh Li-Ion rechargeable battery
User Indicators
Direct decode indicator; LEDs; beeper; vibration
Scans per Full Charge:
70,000+
Illumination
One (1) Hyper Red 660nm LED
Imager Field of View
Horizontal: 42, Vertical: 28
Image Sensor
1,280 x 800 pixels
Minimum Print Contrast
15% minimum reflective difference
Skew/Pitch/Roll
Skew: + 60; Pitch: + 60; Roll: + 360
Decode Capabilities
1D:Code 39, Code 128, Code 93, Codabar/NW7, Code 11, MSI Plessey, UPC/EAN, I 2 of 5, Korean 3 of 5, GS1 DataBar, Base 32 (Italian Pharma)
2D:PDF417, Micro PDF417, Composite Codes, TLC-39, Aztec, DataMatrix, MaxiCode, QR Code, Micro QR, Chinese Sensible (Han Xin), Postal Codes.
Bluetooth Radio
Bluetooth Class 1, Version 4.0 (LE), serial port and HID profiles
Data Rate
3 Mbit/s (2.1 Mbit/s) for Classic Bluetooth
1 Mbit/s (0.27 Mbit/s) for Low Energy
Radio Range
Direct line of sight in open air : Class 1: Up to 300 ft. (100.0 m) Class 2: Up to 30 ft. (10.0 m)
Operating Temp
Corded: -22 F to 122 F/-30 C to 50 C
Cordless: -4 F to 122 F/-20 C to 50 C
Storage Temp
-40 F to 158 F/-40 C to 70 C
Humidity
5% to 95% condensing
Drop Specification
Withstands multiple 8.0 ft. / 2.4 m drops to concrete.
Tumble Specification
5,000 tumbles @ 3.3 ft. (1 m)
Sealing
Scanner: IP65 and IP67; FLB cradle: IP65
ESD
Per EN61000-4-2, +25 KV air discharge, +10 KV direct discharge, +10 KV indirect discharge
Scanner SDK
Generates a fully-featured scanner application, including documentation, drivers, test utilities and sample source code. For more information, visit www.zebra.com/windowsSDK
LED Safety
International LED Safety: IEC 62471: 2006 (Ed.1.0); EN 62471: 2008 (LED)
Environmental
RoHS EN 50581: 2012
---